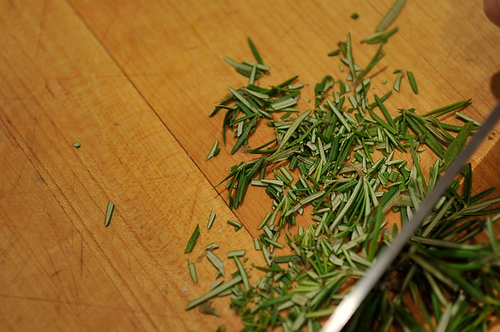 Photo by Sarah Shatz
When we asked for your best ideas for rosemary, we had no idea how many delicious tips and recipes you had lurking up your sleeves! From savory marinades to pine-scented lemonades, we think you'll be inspired by your fellow cooks' creativity. At least one of the concepts below is sure to whet your appetite and ignite your imagination (or better yet, your stove!).
Here are some of your favorite recipes, tips, and techniques for rosemary (in no particular order):
Meat and Fish
Vegetables
Pasta and Bread
Dips
Generously infused in olive oil for dipping warm, crusty bread (from Saving Everyday via Facebook)
Mixed into mashed cannelini beans with roasted garlic, olive oil, and lemon juice (from Jacqueline Deitch via Facebook)
Drinks and Desserts
Like these ideas? See more seasonal tips from your fellow cooks: How to Use Bok Choy.